Mariupol, Ukraine Singles Tour

Watch 8 Men Video

Watch these exciting videos from
6 City Ukraine Tour(s)

Live Show #80 - Recap
Host John Adams is joined in studio by tour client and Current Law Enforcement officer "Joe" and others for a review of the tour. Enjoy great, new video highlights!


Watch Show 80 Video
Visit Our FULL Ukraine Video & Media Center HERE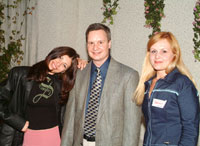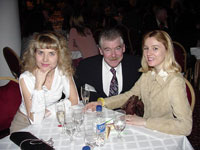 Mariupol women are the highlight of this tour. Beautiful Ukraine women who are motivated to make a change in their lives abound in this city. Our socials are very well attended and you are the center of attraction. These out of the way cities really offer a great opportunity of the man who desires to maximize his dating and marital options.
You will arrive in Mariupol two days after the first social in Donetsk and we will spend the duration of the tour dating, dining and dancing with the Mariupol women.
Mariupol is a costal industrial city on the sea of Azov, at the mouth of Kalmius river, only 116 km from Donetsk. There is beach and sea side access but it is not the resort type atmosphere that is found in other regions of the Ukraine. The city is very green in the summer with an abundance of trees and foliage shading the city offering amble opportunities for a pleasant walk with your future fiancee.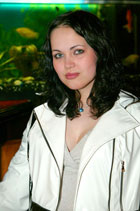 The city was founded as Mariupol' in 1779 by Crimean Greeks. During World War II it was occupied by German forces from 1941 to 1943 and suffered heavy damage. For 41 years it was called Zhdanov in honor of Andrey Zhdanov, a Communist official.
Population of the city is more than 500,000 people and with this Mariupol Women singles tour you have a great opportunity to meet many beautiful family-minded women there. These women have had little opportunity to meet Western men and are enthusiastic about the occasion to do so.
This Ukraine women singles tour will offer a really great opportunity to meet with the some most gorgeous Ukrainian women and to visit two marvelous cities for the price of one! If you have any questions about this tour please feel free to contact any of our Singles Tour counselors.
THE "SINGLES TRIP" INCLUDES:
Coach Transport to and from hotel and all AFA events
Accommodations in Central Hotel Lugansk & Mariupol Ukraine
Personal introductions to the 1,000's of available women profiled in our AFA office catalogs
Three fully catered, specific invitation, large Socials
Complimentary interpreters provided at all Socials
Breakfast daily
Three hour city Sightseeing tour
Hotel area and city orientation walking tour
24 hour hospitality and guidance from our American and foreign staff
In-house complimentary interpreting services located in the hospitality room
1 month Platinum Membership ($95.00 value)
Mariupol Romance Tour Details